February 22, 2016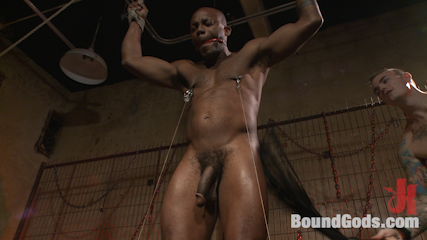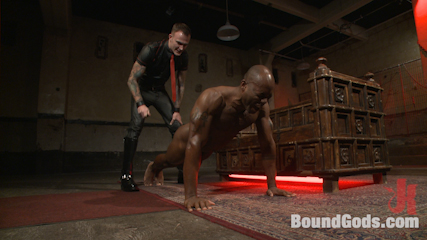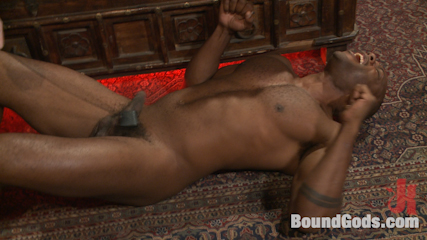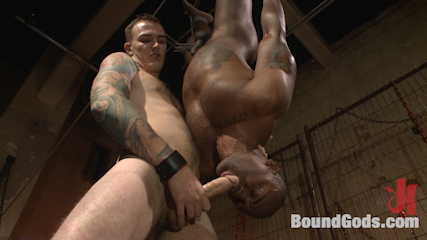 House dom Christian Wilde smirks as he feels the leather on his riding crop. At Osiris Blade's prompt arrival, Mr. Wilde examines Osiris's chiseled body, cut by service in the Marines. But Mr. Wilde isn't impressed just yet. He orders pushups from the marine, counting with hits from the crop until Osiris collapses. Osiris gags on Mr. Wilde's thick cock, waking up his own 10 inch dick. Mr. Wilde take Osiris to a raised platform and attaches his arms to a steel bar. Osiris is commanded to do pullups as Mr. Wilde flogs his lean abs and meaty ass. Mr. Wilde flips Osiris, suspending him from his ankles in an aerial 69. He drags Osiris back to the throne and fucks the marine, covered head to toe in clothespins. With his mouth pried wide open by clothespins stapled to the throne, Osiris gets a face full of Mr. Wilde's hot cum. Mr. Wilde orders Osiris off the throne and commands him to milk a load from his own gigantic cock.

May 18, 2015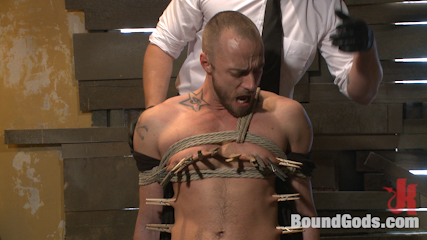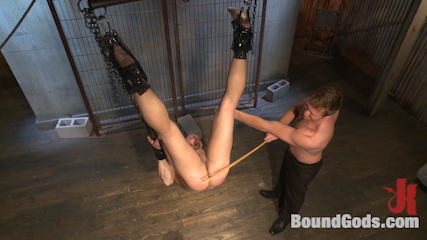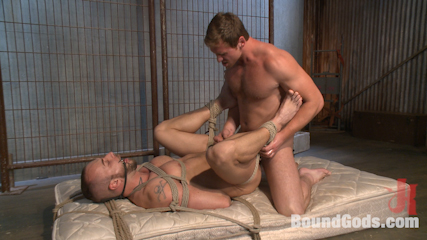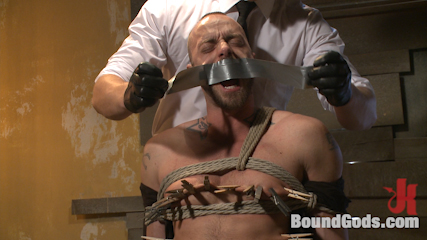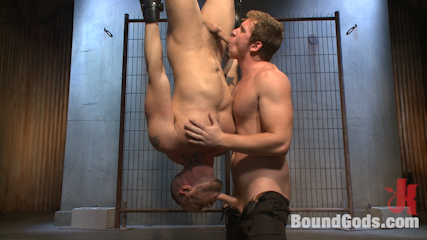 His latest plot foiled, painslut terrorist Jessie Colter has finally been captured by Agent Connor Maguire. Authorized to take any means necessary to extract information from Jessie, Agent Maguire slips on his leather gloves and gets to work. Jessie has his bulging pecs and torso covered in clothespins and cropped. Still unwilling to rat out his comrades, Jessie is made to gag on Connor's dick while taking a vicious paddling. Agent Maguire hoists Jessie into an inverted suspension, leaving Jessie vulnerable to a battery of ball torment, caning and flogging. Next, Agent Maguire takes Jessie to the floor and gives him a rough fucking and hot wax. Connor's hard dick finally persuades the terrorist to squeal, but the confession doesn't grant Jessie any mercy. Connor milks the cum from Jessie's cock and smears it all over his captive's face. Jessie then receives a hot load from Connor, as Connor promises even more torment in the days to come.

March 15, 2015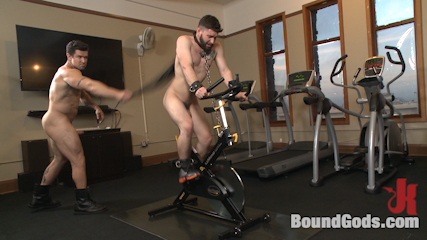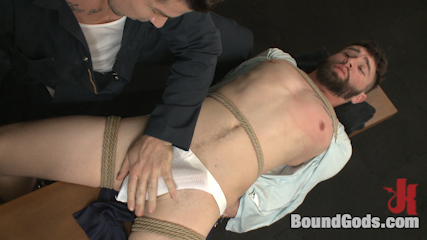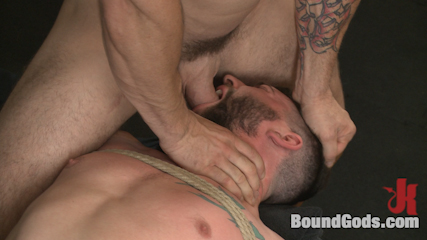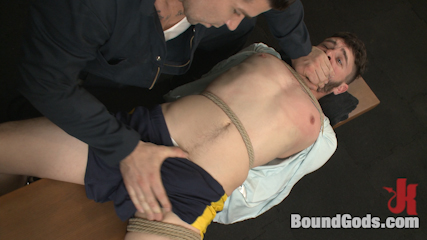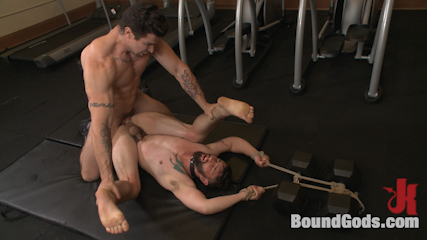 Jackson Filmore is changing into his workout clothes without realizing that the Creepy Handyman, Trenton Ducati is looking on. Jackson catches a whiff of his sneakers and gets aroused, doing his work out routine with a hard-on. Trenton can't help himself and ties Jackson up to a bench. He sucks the boy's toes, punches his chest, and makes Jackson suck his cock. On an exercise bike with a dildo attached, Jackson is made to fuck his own ass while receiving a hard flogging. With Jackson's hole primed for fucking, Trenton ties him to a treadmill and fucks him hard. With the workout over, Trenton gives Jackson a stretch fuck at the end of the session and covers his face in cum.

March 26, 2012

After an intense one-on-one football practice Coach Dirk Caber and quarterback Blake Goodwin head to the locker room. It's the weekend and they're the only ones in the locker room. Dirk can't help but spy on the boy as he showers and the temptation proves to be too much. Blake finds himself tied to the coach's desk with the spider gag and take electricity on his cock and in his ass. The surge of the device arches his back as the coach strokes the athlete's hard dick. Blake is then strung up to the ceiling. Coach has taken away the privilege of being erect by jamming him into a chastity device. Coach shoves his cock in his mouth and flogs him into submission. They return to the shower where Blake is gagged and tied head to toe. Dirk fucks his ass, then fists the stud, and then fucks a load out of him before giving the boy his own.
Blake Goodwin is a long time Bound Gods member and this is his first video ever!