August 22, 2016
After his earlier encounter with two horny home invaders, all Zane Anders can think about is a good fuck. One day Zane stares out the window admiring his sexy gardener, Sebastian Keys', hard body. Zane makes his move, and Sebastian is quick to accept, but on his terms. Sebastian likes it rough, and quickly grabs hold of Zane, ripping his clothes apart. Zane's cock grows in Sebastian's gripped hand, while Mr. Keys' other hand pummels his chest and tugs on his balls. Before Zane realizes what's happening, he is down on the floor with a spider gag in his mouth, and Sebastian's cock in his face. The hard cock slips past the spider gag and fills Zane's whore mouth. After some intense cock sucking, Sebastian pulls Zane's mouth off his cock and ties Zane to the stairwell. Zane is flogged front and back until his body is red, and he is screaming in agony. Sebastian soothes him by fucking his tight hole on the stairwell, before sending him upstairs. Zane gets to spend some quality time chained in his closet while Sebastian attaches forceps all across his body, and beats him with a crop. Zane finally gets a chance to rest in his bed while Sebastian fucks his ass, and strokes his cock. Euphoria overcomes Zane as he lets his cum fly across his chest. The gardener is satisfied with his work on Zane, and finishes things by filling Zane's mouth with hot cum.

August 18, 2016
Rikk York expects his day to end with a quick fuck from the massive hunk he just met. What Rikk fails to realize is that this hunk is Trenton Ducati, and he likes to play rough. Trenton takes Rikk to a nice secluded spot and quickly tears away all his clothes. He then chains Rikk against a pillar, and viciously flogs every inch of his body. Trenton takes a moment to let Rikk rest, by chaining Rikk to the wall and filling his mouth with Trenton's massive cock. Trenton holds Rikk's mouth against his cock while repeatedly pummeling him with a crop. Rikk can't help but want more. Trenton presents his boot to his fuck slave, and tells him to start cleaning. Rikk runs his salivating tongue across Trenton's thick black boots until they glisten in the daylight. His master is pleased. Trenton rewards him by bending him over and tongue fucking his ass before shoving his throbbing cock inside. Rikk is in ecstasy as his arms and legs are chained to the wall, while Trenton continues to fuck his tight ass. Trenton grips Rikk's dick and starts stroking. Cum flies from Rikk's cock and covers his chest. Trenton wants his fuck toy to be drenched in cum, so he pulls his cock out of Rikk's ass and blows his load across his bearded face.

August 7, 2016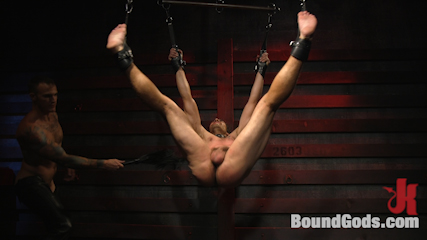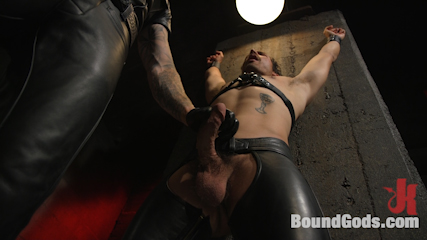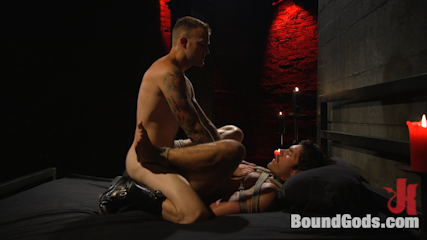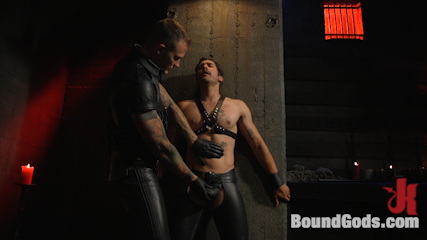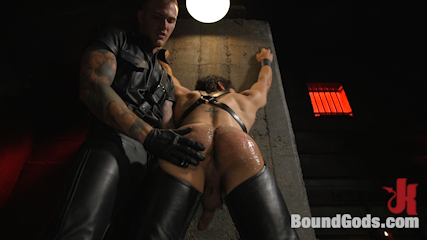 Christian Wilde takes fuck stud, Dale Cooper, back to his place for a passionate night of hard sex, and intense torment. Christian presses Dale against a wall and beats him mercilessly. Christian's hands pummel Dale's boy, intimately beating every part of Dale's chest and ass. Dale crumples to the ground, and comes face to face with Christian's huge cock. Dale is then suspended in the air while Christian brutally flogs every part of him, before moving in close and filling his ass with hard cock. Dale can't get enough of Christian's cock, and readily receives more anal while hogtied on a bed. The hard fucking sends Dale over the edge as he blows his load all over himself. Christian relaxes next to his cum covered fuck slave, and strokes his cock until he adds another layer cum onto Dale's tight body.

July 31, 2016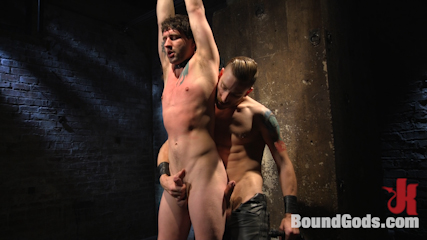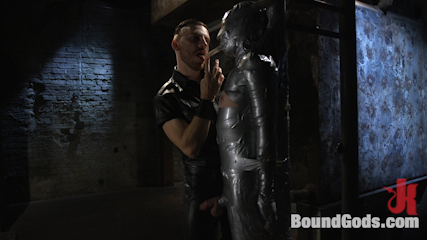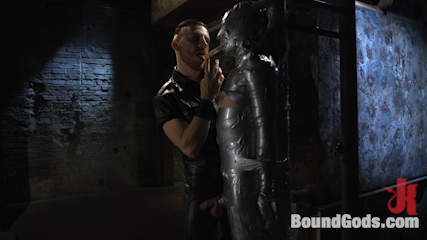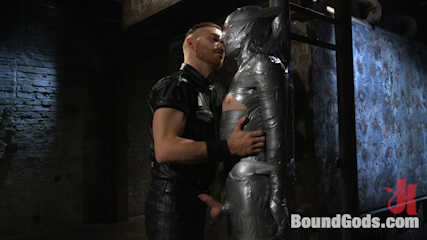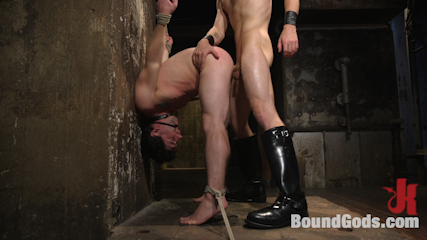 Master Sebastian Keys just found his newest contender for house slave: Jackson Fillmore. First Jackson must endure days of confinement in full duct tape bondage, while Master Keys beats and toys with him. After Jackson is released from his tape restraints, he must escape the imprisonment of his own mind. Master Keys torments Jackson with his crop while delving deep into the pain sluts inner psyche. Jackson needs to understand his desire for pain if he wishes to continue. Jackson's arms are suspended above him as Master Keys unleashes the full power of his flogger on him. Jackson embraces the torment, and is rewarded by being tied against the wall, and feeling his master's hard cock fill up his asshole. Master Keys fucks Jackson, until he can no longer contain himself, and coats Jackson's slutty ass with his fuck juice. Jackson is proud to have passed the challenge and releases a cum stream that trickles across the floor.